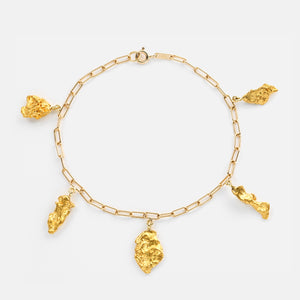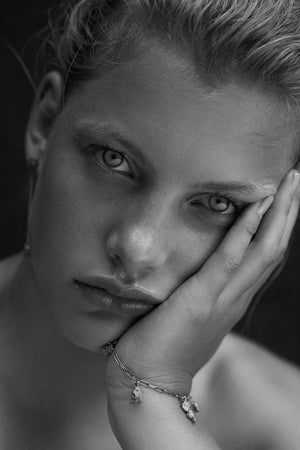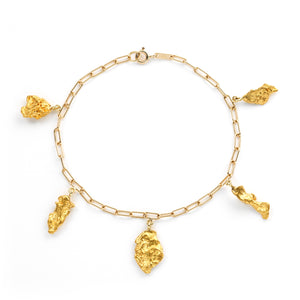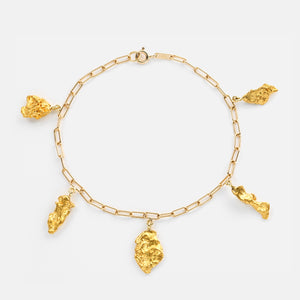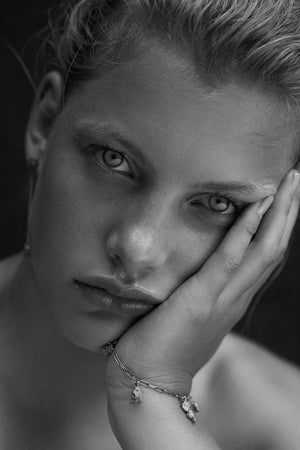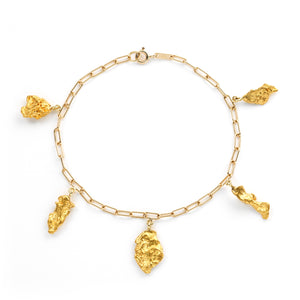 On Sale
Tallula Bracelet II
As show-stopping as it is sophisticated, this one-of-a-kind Tallula Bracelet II is a vibrant combination of stunning gold nuggets. Hanging from a 18k yellow chain at evenly spaced intervals. This bracelet is a modern classic and certainly a future heirloom.
Details:
Weight of the gold nuggets is approximately 10 gr.

The purity factor of the gold nuggets is up to 97% / 22-23k gold 

    

Ethical sourced materials

Chain: 18k gold certified by RJC / 

Length: 18,5 cm- adjustable 

Certificate of authenticity

Please allow 14 days for a shipping notification
Quantities will always be limited since the bracelet is distinctly one of a kind. The picture shows an example of bracelet that could be yours.