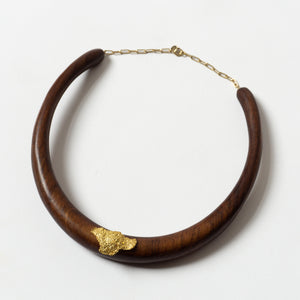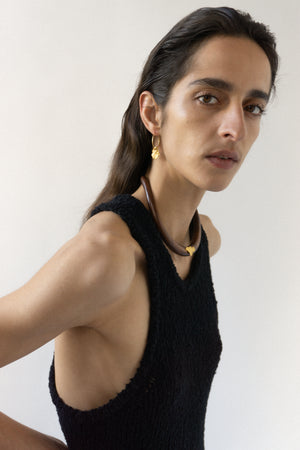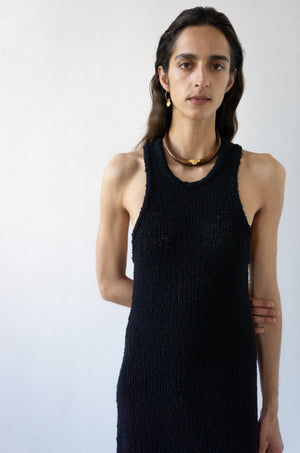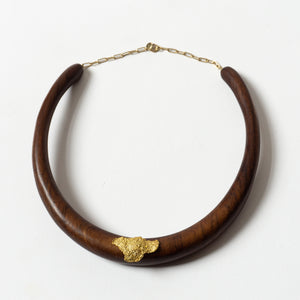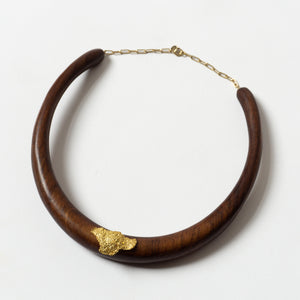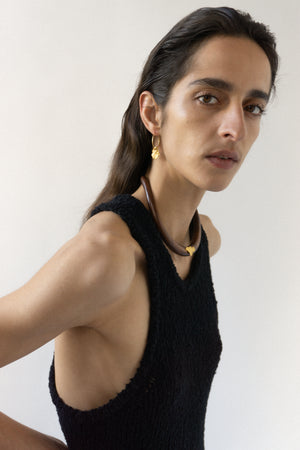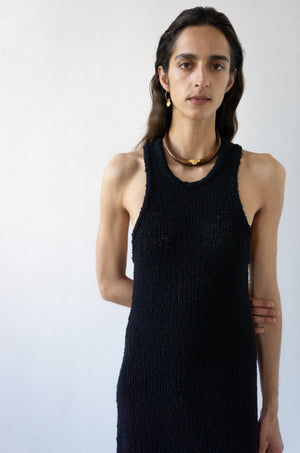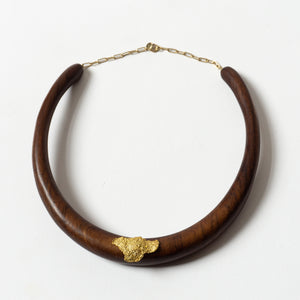 On Sale
Nakoma Choker
A modern carved wood choker with a gold nugget. It's a sophisticated art jewelry piece. 
Details:  

Weight of the gold nugget is approximately 3,5 -4 gr.

The purity factor of the gold nugget is up to 97% / 22-23k gold

Chain and clasp: 18k gold certified by RJC

Wood / Variations in wood color and appearance may occur

Length: 42 cm 

Ethical sourced material 

Certificate of authenticity

Please allow 14 days for a shipping notification
Quantities will always be limited since the gold nuggets are distinctly one of a kind. The picture shows an example that could be yours.