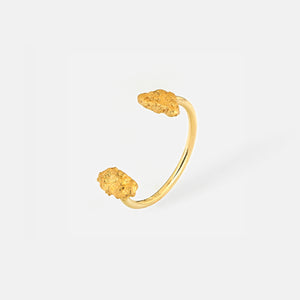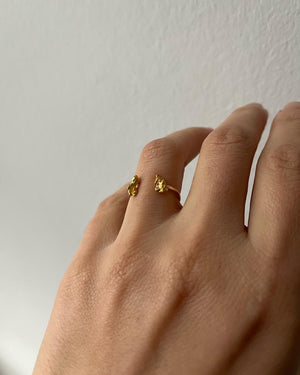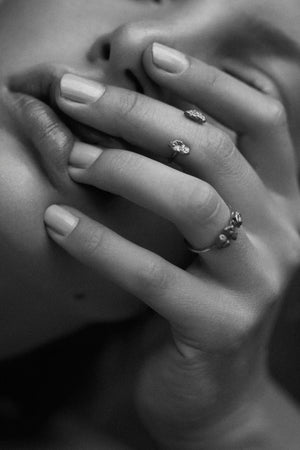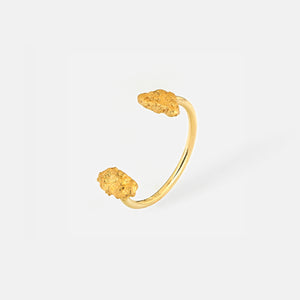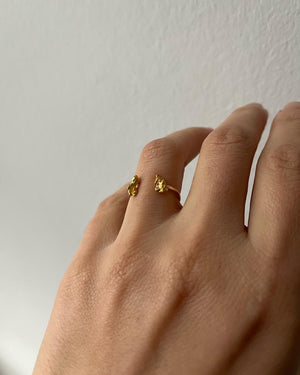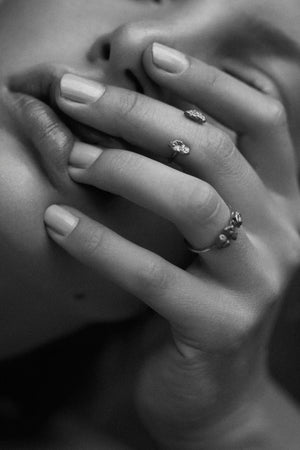 On Sale
Lakota Ring
This ring is truly a recognizable and sophisticated piece of jewelry. An original design that combines natural formed gold nuggets with a classic shape. The Lakota is a character driven style with attitude. 
Weight of each gold nugget is approximately  0,5 gr.

The purity factor of the gold nuggets is up to 97% / 22-23k gold

Ring band: 1,2 mm / recycled 18k gold

Ethical sourced material

Certificate of authenticity

Please allow 14 days for a shipping notification

Quantities will always be limited since each ring is distinctly one of a kind. The pictures show examples of gold nugget rings that could be yours. If the listed size does not suit you, do not worry, just leave us a note in the buying section saying which size you need and we will adjust it before shipping.