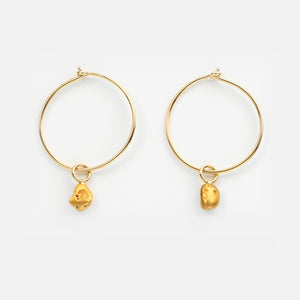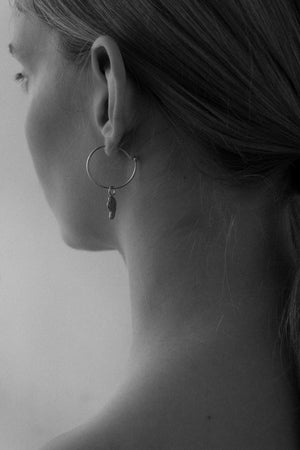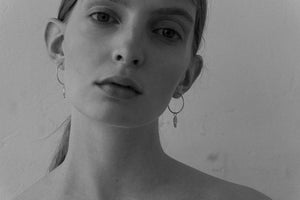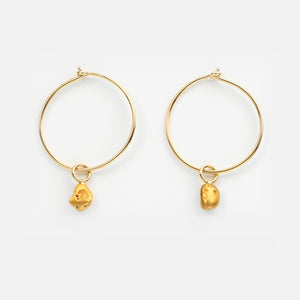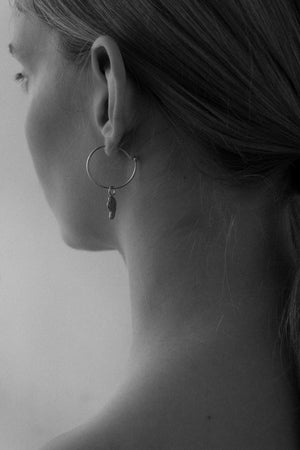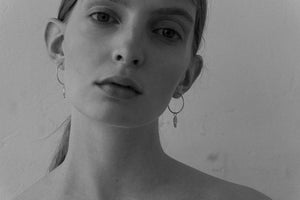 On Sale
Mathilda Earrings
Modern and minimal, these handcrafted 18k gold hoops offer a stunning elegance. The thin, 18k yellow gold wire creates a marquise shaped hoop. At the end of each one, an organically shaped gold nugget is situated, offering a totally contemporary take on the traditional hoop earrings. 
Details: 
Weight of each gold nugget is approximately 1 gr.

The purity factor of the gold nuggets is up to 97% I 22-23k gold

Earring band: recycled 18k gold / diameter 22 mm 

Ethical sourced material

Certificate of authenticity

Please allow 14 days for a shipping notification
Quantities will always be limited since the earrings are distinctly one of a kind. The picture shows an example of earrings that could be yours.