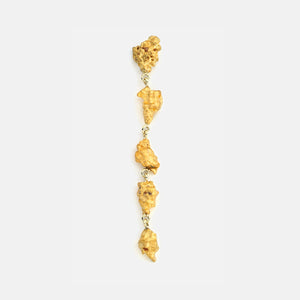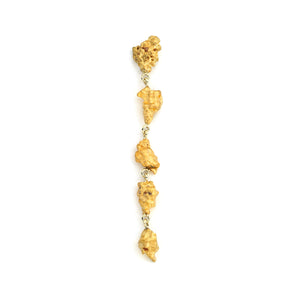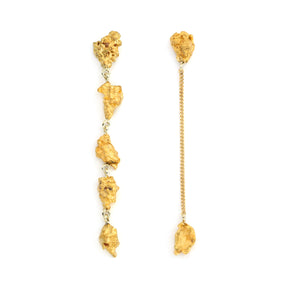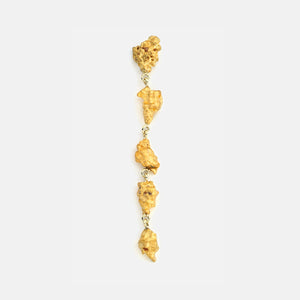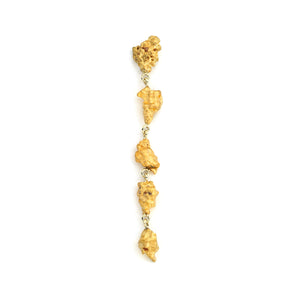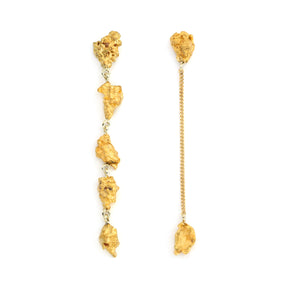 On Sale
Tenya III Earstud
Meticulously crafted these lightweight Tenya earstuds out of 5 gr. natural formed gold nuggets swing naturally with your head when you move. 
Details: 
Weight of each gold nugget is approximately 5 gr.

The purity factor of the gold nuggets is up to 97% I 22-23k gold

Earring: recycled 18k gold / length 6 cm 

Ethical sourced material

Certificate of authenticity

Please allow 14 days for a shipping notification
Sold Individually.
Quantities will always be limited since the earrings are distinctly one of a kind. The picture shows an example of earrings that could be yours.